We help growers understand what pests are in their field and how to manage them more effectively
Monitoring is the keystone to a sustainable and effective pest management program
For decades, growers have used sticky traps or manual traps, but the lag between the time of an insect's arrival and the time it is counted & classified means you are only getting a partial picture of what's happening in your fields. 
In contrast, our FlightSensor™ can deliver actionable intelligence almost immediately.
The sensor captures insect signals from the fields and sends it – along with environmental information – to the cloud. From there,  our patented algorithm classifies and counts the insect, then shares the data to your personal dashboard in real time.
With FarmSense in the field,  you can see the status of your crops wherever you go, whenever you need.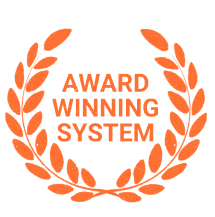 Farmsense
FlightSensors
TM
We make, install and maintain a digital monitoring system that alerts growers and eliminates uncertainty about the pests in their fields. Our FlightSensor is trained to recognize and capture the wingbeats of each pest. Flightprints ™
are unique to each insect species.
DETAILS OF FLIGHT SENSORS
Automated and energy independent
Each Flight Sensor is fully automated, energy independent and can be equipped with basic weather data sensors. Integrated 2G, 3G and LTE connectivity allows reliable automatic data collection.
The most widely deployed model of the FlightSensor™ has a similar external appearance as conventional delta traps, therefore its pest detection efficiency is on the same level with earlier detection.
Contact us for more details
Our non-image-based digital sensors cost effectively provide accurate 24/7 pest species identification and counts, and alert growers to pest population trends and potential economic injury. 
Farmsense
Competitors
Counting
Classification
(discriminate different pests)
Broad Spectrum
Robust (rain/wind,
day/night)
Optimized for limited
bandwidth
Detection of multiple
species
Real-time
Labor saving